Our People
Our people are very important to us, as is making certain we provide you with the best possible professional financial advice. Below is a short biography for each of our colleagues together with their contact telephone number. For further contact details please see our "Contact Us" page.
---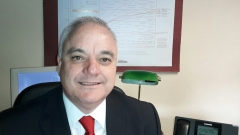 John Ham DipPFS, Cert SMP, Director
Tel.
01275 852000
Mobile.
07977 414287
Email.
johnnailseafinancialservices.co.uk
John has been involved in financial services since 1979, initially with HSBC (Midland Bank) and the Prudential. In 1998 John and Richard formed Nailsea Financial Services and since then have expanded the business to provide a comprehensive financial planning services for their clients. John is a Past Chairman and member of Clevedon Round Table a current member of Clevedon 41 Club, a follower of Bristol Rovers and an occasional high handicap golfer.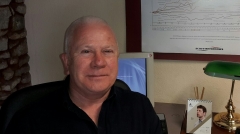 Richard Young DipFA, Director
Tel.
01275 852000
Email.
richardnailseafinancialservices.co.uk
Richard has been involved in financial services since 1985, initially in management and consultant roles with Prudential and from 1997 as a financial planning manager with HSBC bank. In 1998 Richard and John joined forces to create Nailsea Financial Services, initially from a tiny office in The Courtyard before moving to the present offices in the High Street. Richard was a keen footballer and has also enjoyed road running, competing in 10k and half marathons.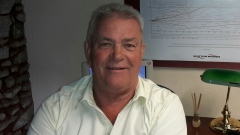 David Steele Cert PFS, Associate
Tel.
01275 852000
Mobile.
07885 767343
Email.
davenailseafinancialservices.co.uk
Dave started at Prudential as an Insurance Representative in 1978 and remained in the financial services industry, joining Nailsea Financial Services in 1999. Dave concentrates solely on mortgages and protection and has clients mainly in the South Bristol area. He is married with two children and five grandchildren and enjoys socialising, travel and watching most sports.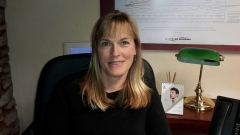 Elizabeth Davies Cert CII(MP), Office Manager
Tel.
01275 852000
Email.
liznailseafinancialservices.co.uk
Liz has worked in the financial services industry since 1986 in Business Development and Customer Service, before joining Nailsea Financial Services as Office Manager in April 2002. Married with three children, Liz enjoys football and is a supporter of Bristol City and local Nailsea team Selkirk United. She is looking to extend her financial services knowledge by taking relevant exams, in order to gain a greater insight of the industry.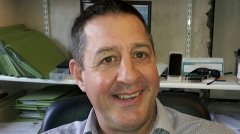 Mike Ball DipPFS, CII (MP & ER), Associate
Tel.
01275 852000
Mobile.
07522 495082
Email.
mikenailseafinancialservices.co.uk
We were lucky to capture the services of Mike who joined our team four years ago after being targeted by a number of larger IFA firms and brings with him a wealth of experience from his previous roles within financial services.

His understanding of Pensions, Trusts and Investments has made him an invaluable advisor in the office.

Quiet and shy by nature, a family man who also in his down time enjoys golf, football and mountain biking.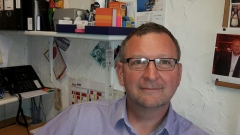 Roger Hooper DipPFS, Associate
Tel.
01275 852000
Mobile.
07717 750095
Email.
rogernailseafinancialservices.co.uk
Roger has worked in financial services since 1986 for a number of banks and providers before joining Nailsea Financial Services as an Associate IFA in January 2010. Roger has extensive knowledge and understanding in the Investment and Retirement planning market. A family man who enjoys travelling, Roger brings youth as well as experience to the NFS advisory team. Roger is also a very keen cricketer albeit in his twilight years, past captain and chairman of Claverham Cricket Club and when time permits a high handicap golfer.